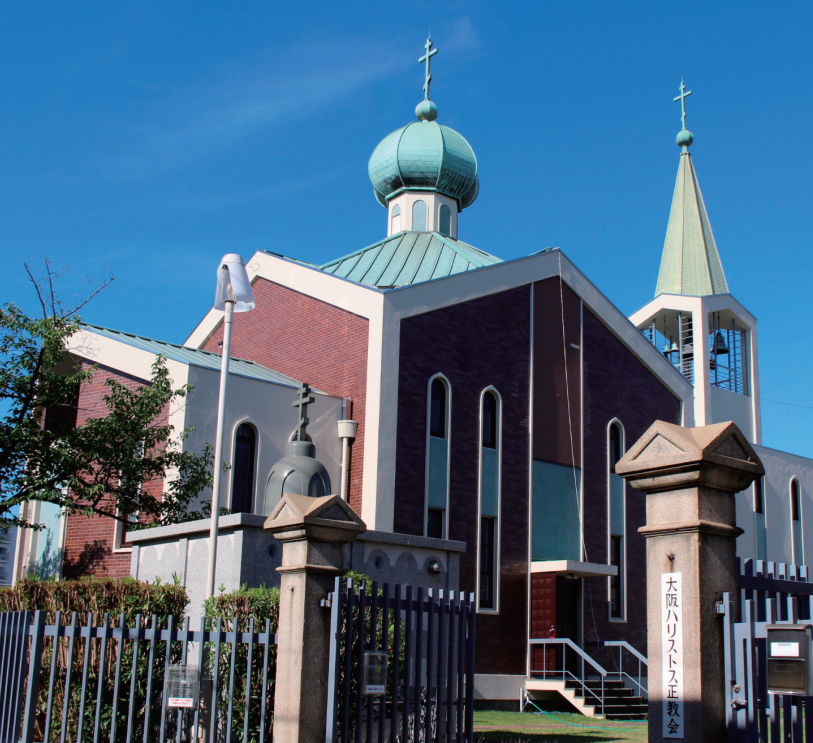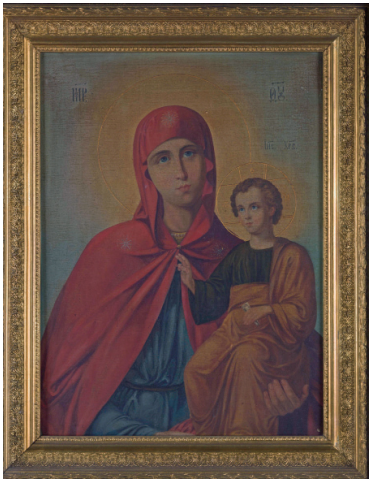 Orthodox Christianity was preached to Osaka around 1874, and in 1878 35 people were baptized by priest Anatoly (Tihai). In 1882 (Meiji 15), the land and building of the restaurant and ryokan Mitsuhashiro was purchased in Temmabashi (Ishimachi) in the center of Osaka and used as a church building. A chapel was built, and it became a famous spot in Osaka. However, it was destroyed in an air raid in 1945, and after the war, worship continued in a temporary chapel. When you enter the cathedral, the iconostasis in front catches your eye. An iconostasis is a screen on which icons (images) are hung, separating the sanctuary where the faithful gather and the sanctuary where the clergy offer their prayers. It was produced by the Guryanov workshop, a well-known icon workshop in Russia at the time, and the frame is beautifully openworked. It was originally installed in Matsuyama Seido, which was built in memory of Russian prisoners of war who died during the Russo-Japanese War, and was later moved to Osaka. It is reported that the Konostas produced by the same workshop still exists in its entirety as the only one in the world. There is also an icon of Rin Irina Yamashita, who has been attracting attention in recent years as a Japanese female painter in the Meiji period, and an icon of Georgia, which is rare in Japan.
Icon of the Virgin Mary by Rin Yamashita (Photograph: Osamu Nakamura / Shirarinkyo).
Osaka Orthodox Church Bell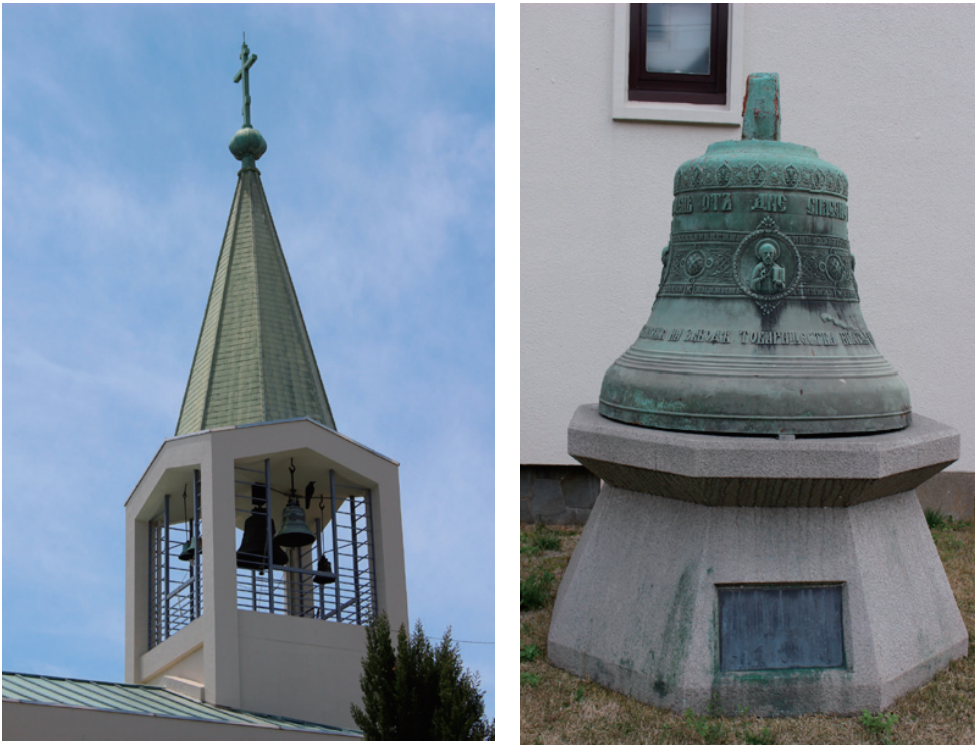 Kimimaro Nakai (orthodox translator) and Kaitokudo (predecessor of Osaka University)
Paul Nakaiki Tsugumaro Kanmaro from Osaka worked with Archbishop St. Nicholas to translate the Bible and prayer books. Nakai's birthplace is Kaitokudo, a Chinese study school that was the predecessor of Osaka University's Faculty of Letters. His translations make full use of his extensive knowledge of Chinese writing, and although they are a little difficult for modern people to understand, they are rhythmic and easy to sing, and are still used in worship today.